· "Territorial Pissings", Pt. ? of ??
I have been putting the majority of my cartooning energy into a multi-part story about graffiti, the creative impulse, and human nature called "Territorial Pissings." While the springboard for this story is my own long past experiences as a
neophyte tagger
, I am planning on straying from the my own experiences quite freely for the sake of the story, and my protagonist Evan (returning from the very autobiographical story "Speak Now, or Forever" from Friends #1) is certian to go down at least
some
paths I never went down... That said, this first completed (tho' not nescessarily
first
chapter) is based rather directly on something that happened to me back when I lived in Chicago... Click each thumbnail for a bigger image: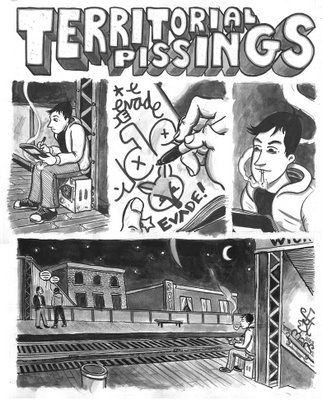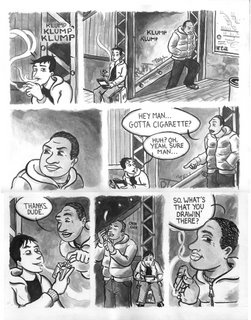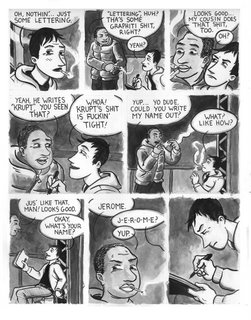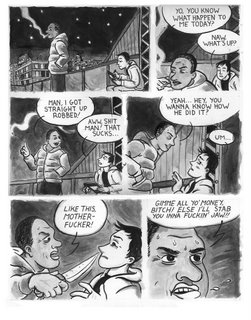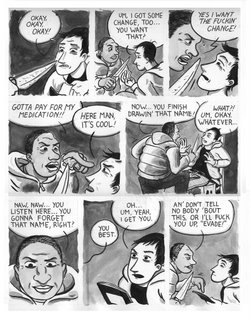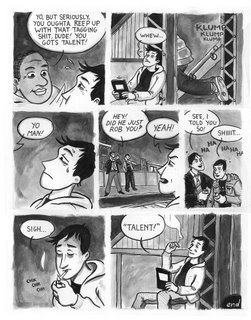 Just thought y'all might want to take a look at what i've been up to when I'm not putting on the Zine Fest, promoting Elfworld, or being comically love struck these days!