· the cover
I was too lazy when I wrote my last post to scan the cover for
Ochre Ellipse
, but here it is now. Somebody at
APE
said it looked like something by
Souther Salazar
, which is cool I guess, but actually what I was trying to do was copy some children's drawings from an old issue of
Highlights
I found at
SCRAP
.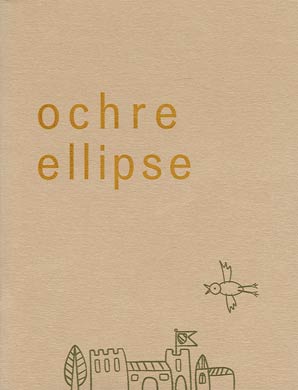 I will add this and a couple other things to the
Family Style catalog
for online purchase soon, but I want to redo the whole thing in PHP first, and I don't really know what I'm doing yet. For now, if you want one, just leave a comment here or
email
me. It's $3.00.