Gosh! My own "blog!" Who knew?
Since this is my first posting, here's to setting the bar low: An old comic from one of my sketchbooks. This one was actually re-drawn from my memory of an even older version (in color!) that I lost somewhere along the way. Perhaps my biographer will manage to unearth it someday and the variations of my most amateur efforts can be discussed in withering detail.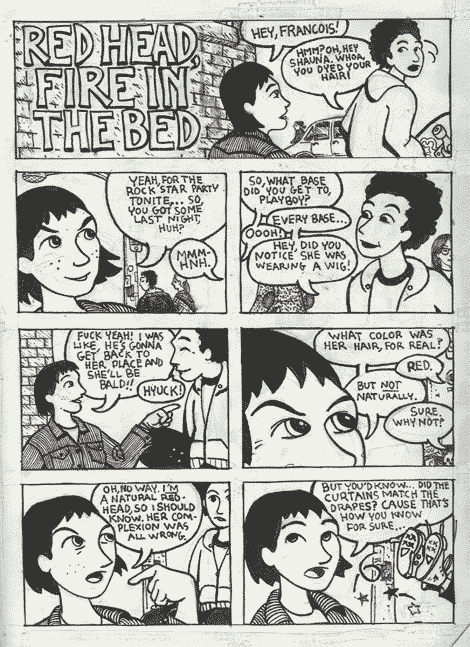 Shauna was Joan Jett for the rock star party, I think. I went as Prince!